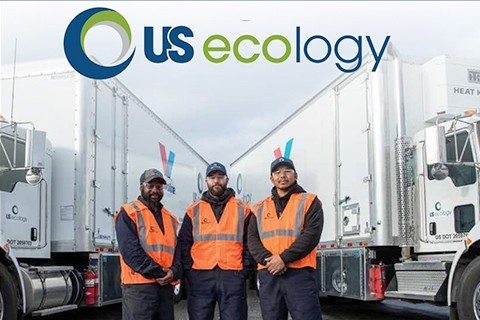 US Ecology (A Republic Services Company)
Company Description
US Ecology (A Republic Services Company) we offer a full range of Environmental Services and products.
Our product sales division is made up of our certified "Made in Alaska" products. These products include Magnum antifreeze, ArcticBlu DEF, Subzero windshield washer fluid, and Arctic Super Kleen. To complement these locally made products, we are also the official distributor for the Valvoline family product lines and now we are offering VP Lubricants. These additions give us the ability to provide a fulloffering of new high-quality products to keep your fleet on the road, and the disposal services to keep your shop clean and business compliant with environmental regulations. These services are available at
all US Ecology locations in Alaska - Kenai, Anchorage, Palmer, Fairbanks, and Prudhoe Bay.
US Ecology service offerings include:
| | | |
| --- | --- | --- |
| * 24 Hour Emergency Spill Response | * Wasterwater Treatment | * Custom Built Spill Kits |
| * Recycle and Reuse of Petroleum Bi-products | * Contaminated Soil Management | * Vac-Truck Services |
| * Management of Bunker Oil | * Parts Washers Service Programs | * Management of Oily Sludge |
| * Used Absorbent Material Management | * Oil/Water Separator Cleaning | * Used Antifreeze Management & Recycling |
| * Absorbent Material & Spill Response Equip. | * Management of Oily Bilge Slops | * Valvoline Oil and Lubricant Products |
| *Tanker Cleaning | * Used Oil Management | * Orange-Sol Citrus Degreaser Sales |
| * Glycol Distillation | * Made In Alaska Automotive Products | |
Categories
Business Services

Engines

Fuel

Industrial Cleaning

Oils & Lubricants

Remanufactured Products
To Top